In the July/August 2013 issue of Poets & Writers Pamela Paul, the new editor of the New York Book Review explains that "A really good book review answers a fundamental question: Is this a book I want to read?" while also identifying what the book is about and if its good (21). Like Paul, you too are an editor—Stone Highway Review—a journal that published reviews, as well as poetry, prose, and interviews. I'm curious about what constitutes a good chapbook review—a genre not likely covered in NYTBR. Does it tell what the chapbook is about if poetry chapbooks sometimes resist a narrative unity more often found in memoirs and novels? What constitutes "goodness" of chapbooks—form, tone, narrative arc, design/layout, experimental—or something else? Does it answer "is this a [chap]book I want to read." Or maybe let me ask this another way, who are the readers for chapbook reviews? Do they fear a potential "spoiler alert" by such a reading experience, even if it is a really good review?
When I read a chapbook review, I definitely hope to know after if it's a book I'd like to read. But I don't think I need to necessarily know what the chapbook is about. I would rather know what the chapbook does that makes it a worthy read and a good buy; I want to know if this is a writer I'd like to get to know and support. The chapbook genre fascinates me because the qualities of a good chapbook are probably all of those things you mentioned – form, tone, narrative arc, design/layout, and experimentation, plus language, structure, and theme. When a review helps me decide to read a chapbook, though, it analyzes the language, structure, and themes in such a way that the reader sees how the chapbook is constructed. It will tell me how the chapbook attempts a narrative arc in a way that connects with its content. Or how the chapbook's form speaks to its overall narrative arc. Or how the tone and experimentation in the chapbook create its overall theme. Or if the chapbook is organically structured, if a reader can sit down and read it in one sitting, or if the poems can each be read separately in any order (this is an important question because readers of chapbooks have so many varied reading styles). Or how the chapbook's order and characters contribute to its overall emotional impact. Obviously a review cannot answer all of these questions, but will hopefully figure out the main components the chapbook relies on and how those components work together and what kind of reading experience they create. What a chapbook review should not do is tell us that it's just a really good chapbook and that we should simply read it. I think all readers of chapbook reviews want to know why we should read it and what makes it awesome or different, all while using powerful excerpts from the chapbook, and from the poems that hold the chap together. It's complicated, really, because while I don't think the readers of these reviews worry about spoilers, I do think they want a little bit of a tease, and expect to rely mostly on the reviewer's analysis of the chap. Can you tell this writer was excited about her reading experience? Can you tell this writer has thought about the book because the book asks you to think about it in these ways? And does the reviewer seem genuine in her own interpretation and evaluation? These are the questions I ask myself when I read a review and if I trust the reviewer after that experience, then I'm more likely to purchase the chapbook. And I'll be honest, I've purchased a lot of chapbooks based solely on a review that made me excited, too.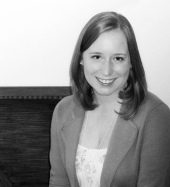 In her interview in the February 2013 issue of The Writer's Chronicle Julianna Baggott notes "The irony of social media is that it gives the illusion of being connected when the residual effect is a nagging sense of isolation" (64) and in the July/August 2013 issue of Poets & Writers Neil Gaiman notes in his interview, "Do I feel that writers should be on Twitter? No, I think writers should write. Do I think people who enjoy using Twitter should use Twitter? Sure. Do I think people should use the web to advertise? No. Do I think they should use it as themselves? Yes….The first time I went to the web and I posted a signing-tour schedule, the people who came to the signings were people who found out about it from my website. And suddenly, I was bulletproof. I had my audience" (35). Like yourself, Gaiman and Baggott are prolific writers in their genres and like them, you too use social media. I'm curious about your thoughts on the role of social media for the chapbook poet. Does social media make the chapbook poet feel isolated given that few people read poetry, let alone chapbooks or does social media offer a necessary place for chapbook poets to connect with other chapbook poets and anyone else who might be their audience? How does one use Twitter and the web "as themselves," if the self that is constructed via social media is determined by the medium of delivery? If the self is constructed and if we are different selves in different venues (e.g. open-mic night, at the in-laws, at the gym, on facebook) aren't all those selves authentic and real and don't they all serve the chapbook poet in some way?
When my husband's uncle told my in-laws that he had read some of my poems because I posted them to Facebook, and that he enjoyed them, I realized the important role social media would play in my own writerly identity. This is a man who may have only read a few poems in his life, and here he was talking about my work, reading it, and even sharing that experience with others. Recently, I was matron of honor in a wedding and during the reception, an ex-boyfriend told me he also had access to my work because of the Internet. Social media has actually helped shape and connect to an audience I may not have had access to otherwise. Social media is a great tool for writers. I "met" you because of social media. Many of my writer friends, who support other writers, who purchase chapbooks or books, or share one another's work, are people I've only gotten to meet online. Not only does my work seem to have a bigger reach, but as an editor I've been able to see just how those connections matter and help to create more work, and foster collaboration. Rather than isolating, I think these tools help connect writers. For most of my life I felt pretty isolated as a writer and saw authors as these foggy blobs of greatness, and once Facebook and blogging became a bigger part of my writer life, it helped me put those faces to the work, even voices. While it's often pretty clear that a writer who lives online as solely a writer is usually only revealing one aspect of herself, social media also nurtures community, if used in a positive way, and allows us to create our best writer selves. Of course, I'm still getting used to it all. Separating these selves has actually made using social media a little more daunting because just as we are constantly revising our many selves in different places, we are also required to do the same via social media. How many status updates have I typed in and then deleted immediately, thinking my writer personality would be immediately tainted? Ha. I'll admit it's quite a few.
You're the author of one book, Mythology of Touch, and one chapbook of poetry, Aching Buttons, with several things forthcoming What risks do you take as a poet?
Sometimes I think that being a poet is risk enough. But within the realm of poetry, I take the most risks by focusing on form, on collaboration, on challenging content and language. In Blink Finch, most of the poems are fifty words. I like constraints like that. In The Dopamine Letters, the poems alternate between prose and verse, and instead of having individual poems with titles, it's more like one long poem that tells a story. A lot of my writing slips easily into the surreal or strange, avoiding straight-forwardness. I want my poems to be memorable and even overly dramatic. I kind of like making people cringe. Writing about sex is always a risk, too, so content matters, and it's fascinating to me to explore abortion, incest, infertility – things we don't always want to talk about at the dinner table, right? I want my poems to be complex, even difficult, and I know that this can threaten potential audiences and alienate them. But I kind of like the idea of alienating people. It's all about getting a reaction, isn't it?
What is inspiring you this year?
Anxiety and a new-found fear of the future. I'm terrified it's all moving too quickly. This makes me write in a rush, feverish, saying things I never thought I'd have the guts to say.
What current project(s) are you working on?
Currently I am working on a collection about mothering. It's partially autobiographical, exploring the loss of my mother when I was a child and the ways our memories recreate things that never happened and or make what happened totally different. I'm hoping to include a section of poems inspired by famous mothers, both fictional and real. It's about loss, about what it means to be a mother, and what it means to lose a mother.
Also working on a collaborative chapbook with Katie Longofono. We're stealing Facebook status updates, writing poems from them, and have a chapbook in the works. It's nearly done and we hope to get it submitted soon.
How are you trying to get better as a poet?
Cooking more. Taking longer walks. Playing with my dog. Ignoring emails. Painting. Making each kiss last just a little longer. Fantasizing more. Eating more fruit. Reading novels and reading the local newspaper. Learning how to maintain my privacy and to keep secrets. Spending whole days in silence.
Number of chapbooks you own:
Never counted. They fill many shelves. I've let people borrow a number of chapbooks that have never been returned, but that's okay because someone else is hopefully reading them and loving them.
Number of chapbooks you've read:
It's my favorite kind of collection to read. I would guess, but I'd probably be underestimating.
Ways you promote other poets:
My blog (marystonedockery.wordpress.com), Facebook, Twitter, Interviews and other features at Stone Highway Review, inviting (sometimes forcing) poets to read at the First Thursday poetry reading series I host each month, sharing those poems that matter, giving out books I've read and loved and know they will never return to me, reading others' work for my students, and sometimes name dropping in interviews.
Where you spend your poetry earnings:
Do poets have earnings? If I did have any earnings, I'd probably buy more chapbooks. Like immediately.
Inspirations and influences:
The most inspiring thing to me are those poets I've encountered in real life and seen struggle and grow and whose work amazes me every time I read it: Katie Longofono, Anne Champion, Callista Buchen, Erin Elizabeth Smith, just to name a few really important influences on my writing and the way I view what a poem "should" do.
Residence:
St. Joseph, MO.
Job and education:
Full-time Instructor of English at Missouri Western State University; MFA Creative Writing from the University of Kansas and BA in Literature from Missouri Western State University.
Bio:
Mary Stone Dockery is the author of two collections of poetry, Mythology of Touch and One Last Cigarette (November 2013, Honest Publishing). Her chapbooks include Aching Buttons, Blink Finch, and The Dopamine Letters (forthcoming from Hyacinth Girl Press) and Honey and Bandages (co-written with Katie Longofono, forthcoming from Folded Word Press). She coordinates the First Thursday Poetry Reading Series in St. Joseph, MO, where she also teaches English and co-edits Stone Highway Review. She's tried to quit smoking many times and forgets to take her vitamins. She believes in solitude and love at first kiss.