At the Midwestern mythmaking panel at the Omaha Lit Fest, panelists discussed how their characters and stories are influenced by the landscape. One of the panelists, Karen Shoemaker, noted that though great books are written about Nebraska every few years, the general reading public forgets about them in the interval and that Nebraskan writers have to continually reinvent Nebraska, because after each great book about Nebraska there is a silence. What I love about your chapbook We're Smaller Than We Think We Are (Finishing Line Press, 2013) is your attention to place, landscape, and travel, and the people encountered there. Talk about the Texas literary tradition. And, talk about landscape and place in your work.
That's a hell of a question, and gave me a lot to think about. To be honest, I knew very little about Texas literary tradition until after I moved here in 2008. And while I have learned about some of the big names, like the literary great James Michener and the political brilliance of Molly Ivins, I feel like I have only scratched the surface of our literary history. I still have a lot to learn, especially about minority authors. But I feel very lucky to be part of a dynamic and diverse literary community, based in Austin but stretching out to other cities.
My chapbook is about journey and landscape, but it's really about falling in love with Texas (despite how I feel about its politicians). There's Ohio landscape in there as well: the suburbs, Lake Erie. I don't think I could have put this collection together without acknowledging the state where I lived for the first 24 years of my life. It's still important to me, and in fact the longer I am away from Ohio, the more I appreciate it. But this book is about learning to love a place and feel part of it, not simply because you were born there, but because you have traveled and explored and found that the place itself resonates with you so much that you want to make it home.
There's also ambivalence here: about traffic and the way the cities have been constructed, about the heat. But whether you love a person or a place, you can't really avoid ambivalence. There's some part of love that requires taking a critical look at your beloved, recognizing the flaws or the things you don't like, and deciding you accept them anyway.
I love collaborations. I know we both recently participated in the Art & Words Show in Texas curated by Bonnie Shufflebeam, a show that starts with a CFP for art and words. After the art is selected, the curator assigns one short story, essay, or poem to an artist and one piece of art to the writer. The artists and writers then have a few months to create something inspired by the assigned work. I enjoyed hearing all the writers, including you, read their work at the show, as well as walking around the gallery to study the art and writing together. What was the collaborative experience like for you?
The interesting thing to me about ekphrasis is that it's a collaboration, but one that is a lot more solitary than other collaborations I've done. Especially if you're working with a very old piece of art, you can't just call up the artist and ask for advice on how to shape your poem. I've always felt with ekphrasis, you're collaborating more with the work of art itself than the artist who created it.
In this case, I spent a lot of time freewriting, and wrote lots of drafts that I tossed out because they relied so heavily on description. I think that's one of the challenges of ekphrasis: to not rely so heavily on description of the piece, or to use description in a way that doesn't come across as prose or as a list. The Art & Words pieces all did a terrific job of that.
In the end, I came to the poem through focusing on sound. The "Syncopated Rhythm" painting struck me as quite musical (in fact, I think the slopes in it represent a sort of sound wave), and I came to the poem through playing with the different sounds that were drawn from the vowels and consonants of the title.
I was happy with how it turned out, and the artist who did the painting loved it as well. I was glad I could do something that the artist felt embodied her work. My biggest fear was to write a piece that the artist didn't like.
In her interview in the March/April 20013 issue of The Writer's Chronicle Kim Barnes talks a lot about women and violence and when we as a culture allow women to perpetrate violence and when we do not. She says, "It's hard for us to accept female authors writing violence that is not linked to the victimization of women" (105) and also "trying to change that paradigm is a fascinating exercise and frustrating" (104). Reading your one-act play Hand in Unlovable Hand made me think about the lingering effects of child abuse, gender violence, and addiction, but also the interview with Kim Barnes on women who are violent and how one writes such women into fiction. Talk about depicting complicated violence in a given genre.
When I wrote Hand in Unlovable Hand, I wasn't even trying to write a play. I was trying to write a short story and come to terms with the abusive relationships I had witnessed as a child. But it was so dialogue-heavy that the critique group I was in told me to just write a play instead!
Although most of my poems are based on life experience, Hand in Unlovable Hand is probably the most personal, intimate thing I have ever written. Although none of the events of the play actually happened, the spirit of mutual destruction is there. I grew up in a situation where the violence was, at least in my perception, mutual. (If my parents see this they might disagree, but that's how I saw it.) I spent a lot of time as a teenager blaming one parent, and a lot of time in my twenties blaming the other. In writing this play, I got to explore mutual violence on an exaggerated level, and really came to terms what I grew up with.
It wasn't hard to write. But it was scary to produce and then publish, because in some ways it still makes me feel very raw. It was difficult to rub rehearsals and hear those violent sentiments over and over. But I was glad I did it. The act of getting it off my hard drive and into the world added another level of closure.
The funny thing is, it sat on my hard drive for about three years before I did anything with it. And it was produced just as I was getting divorced. I had so many people assume it was based on my marriage, which was both amusing and unsettling.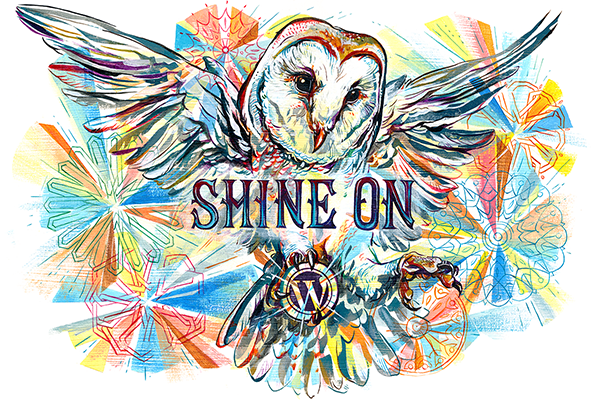 Though I was unable to attend, I do have the notes from the "Toward an Inclusive Feminist Poetics" workshop you gave at this year's Austin Feminist Poetry Festival. What brought you to think critically about feminist poetics? How can feminist poetics be apply to the art of writing a chapbook?
Feminist poetics was something that only recently piqued my interest. While I don't regret getting my M.A. in English, I will say that it did sour me on academia for a while (though that sourness has subsided and I'm considering going back for an MFA). But now that I've spent several years of my life concentrating on writing poetry, I've become interested in the ways we understand, study, and write about it. Being interested in the ways in which people understand/receive/learn about poems has become important to me as someone focusing on poetry as my creative mode of choice. And since I'm getting more focused on the intersection of art and politics, it was only natural for me to start considering questions about the ways in which gender and feminism influence approaches to poetry, both in the past and in the present.
I wasn't really interested in poetics at the time I did We're Smaller Than We Think We Are, but as I look back on it, I think that the act of organizing a chapbook (or a full-length collection) is about doing the best you can to look at your work from the mind of an outside reader, a stranger who might encounter your book. It involves really studying your work not just to select the poems, but to put them in the best arrangement.
I think that if you're a feminist poet, and one who is conscious about the fact that you are writing feminist poetry, approaching poetics in your own chapbook or collection is about creating a book that reflects the blending of your artistic and political vision. It's not just about presenting you as a poet, but about what you envision for art, and for the world.
I know that you're participating in Choice: Texas, an interactive fiction about reproductive rights in Texas (www.playchoicetexas.com) by writing the last character. Talk about this project, what it hopes to accomplish in terms of addressing reproductive rights in Texas, and creating a character that seeks to represent the complicated issues women face when considering family planning.
Just to clarify: I just finished writing the last character, but have been involved with the writing of all 5. The first two characters, which are currently up online, were 50-50 collaborations on the writing. The third character, Jess, who will be out soon, was all my work. Maria, who will also be out soon, and Alex (the 5th character who I just sent for beta testing this weekend), started with Carly as the author for the first 25%, and I finished the rest.
This started out as Carly Kocurek's vision. She had originally wanted to do a tabletop RPG about reproductive rights, but had trouble creating a balanced game. She eventually came up with the idea of a text-based computer game, with five characters, each with a different set of financial, emotional, and familial circumstances that can stack the challenges they face in different ways. So Leah is poor, lives in a rural area, and is a rape victim. On the other hand, Latrice is financially stable and lives in an urban area, but choosing motherhood doesn't mesh well with being an attorney, and she doesn't have a family situation where the decision to abort is acceptable.
The point of this game is to illustrate the social and financial barriers that women encounter no matter which option they choose. Adoption might be consistent with your moral views, but it gets romanticized in the media, and the emotional trauma of giving a child up gets glossed over. (I'm not saying that all mothers who give up their babies regret it, but the fact is that those who do are often silenced or ignored.) Choosing an abortion might mean more stability, but it's not an easy way out. And motherhood is fraught with a mix of intense frustration and intense love, even under ideal circumstances. We want to show that women don't make any of these choices lightly, and that no matter what choice you make, the path is not black and white, not necessarily simple.
How do you define chapbook? A collection of anywhere from 10-25 poems, usually with at least a loose thematic structure.
What is inspiring you these days? Found poetry, the ModPo MOOC, rules and restrictions (both in terms of poetic form and as a subject of exploration in the poems themselves), spiders.
How are you trying to get better as a poet? Attending open mics or giving readings at least once a month; going to critique groups when my schedule allows (I'm testing for my black belt next month so most of my time is spent on that right now), taking workshops/classes when finances permit, applying to an amazing MFA program, studying self-publishing (because I love small presses but feel it's important to be aware of all of my options).
What makes a good chapbook? Being thematic, but not being too heavy-handed about that theme. I like when chapbooks are unified around a concept, but have some poems that bend the constraints of the overall subject matter.
What's next for you? Testing for my black belt in Kung Fu, getting the Feminist Poetry Festival registered as a nonprofit and planning for 2015; co-editing the 2016 Texas Poetry Calendar; being a featured poet at the 2015 Austin International Poetry Festival; applying to an MFA program; publishing my first full-length collection (possibly self-published, and possibly with a publisher).
Your chapbook credo: Quality of poems, not quantity of poems.
Number of chapbooks you own: I don't have an exact count, but at least two dozen.
Number of chapbooks you've read: There are 23 on my shelf, and I've read all of those, so the 6-8 I haven't read are somewhere in my to-be-read shelf.
Ways you promote and serve other chapbook poets: Even when I was blogging more regularly, I rarely did book reviews, but I do try to promote chapbook authors and presses on Twitter, and buy them whenever I can. Really, I just try to be a chapbook evangelist! A lot of people who aren't in the poetry community, or who are new to poetry, haven't heard about chapbooks, and don't realize how amazing they are.
Where you spend your chapbook earnings: Most of my sales come directly from readings I do at bookstores or open mic events. So I usually spend most of my earnings either on books from other poets at the event, or on drinks at the bar. Really, I'm just happy when I don't have to use the cash to pay for parking!
Your chapbook wish: To do another one! I have a full-length collection out for submission, but I'd love for what comes after that to be another chap. I had so much fun with the first one.
Residence: Austin, Texas
Job: Adjunct Associate Professor in the Technical and Business Communication department at Austin Community College
Administrative Assistant at Master Gorhing's Tai Chi an Kung Fu
Chapbook education: Spending the summer of 2011 working with poet Abe Louise Young to work on revising and assembling. Plus, reading chapbooks!
Chapbook Bio: My bio has changed so much since this chapbook came out! The up-to-date version: Allyson Whipple is the director of the Austin Feminist Poetry Festival and co-editor of the 2016 Texas Poetry Calendar. She is also the author of the chapbook We're Smaller Than We Think We Are and co-creator of Choice:Texas. In her spare time, Allyson is working toward a black belt in Hung Gar Kung Fu. Her weapon of choice is the staff.
Where we can find your chapbook: Via Finishing Line Press or Amazon (Or, if you're in Austin, at BookWoman Bookstore)